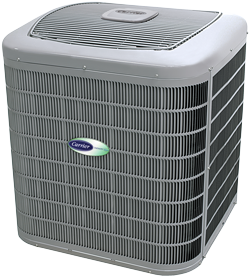 Investing in a cooling system is a big decision.  You want to get everything just right.  But with so many choices to make, the process can be difficult.  Count on Alliance Air & Heat to make it easy.  Family owned and operated, we appreciate the challenges you're facing and provide the quality solutions you need.  Our fully licensed, insured, and bonded technicians draw from years of in-field experience and in-depth training to protect your best interests.  We work closely with you, getting a firm understanding of your goals and expectations, and answering them with a system that is custom designed to meet your unique requirements.  Detailed explanations, knowledgeable recommendations, precision sizing, and accurate implementation add up to a smooth and rewarding process from beginning to end.  Our unblemished record with the Better Business Bureau speaks for itself.  We are 100% committed to your satisfaction.  Through personalized attention, courteous treatment, and quick turnaround on all projects, we've become the name home and business owners trust.  Established in 1996, Alliance Air & Heat tackles the severe summer heat with affordable, long-term, and quality solutions.
---

Superior products for your next Air Conditioning installation!
AC Installation in Orlando FL, Lockhart,FL, Longwood FL, Winter Park FL, Maitland FL, Kissimmee FL, Oviedo FL
To provide our customers with the most sophisticated options on the market today, Alliance Air & Heat specializes in Carrier brand products.  When it comes to comfort, reliability, and cost-savings, Carrier sets the standard.  These systems aren't limited to temperature control, but actively work to improve overall air quality, allowing you to manage ventilation, humidity, fan speed, and more.  With the simple touch of a button, you customize zones within the home, catering to personal comfort, conserving energy, and answering issues with excess humidity or inconsistencies throughout the house.  You'll benefit from an intelligent system that remembers the preferences of family members, tracks energy usage, and automatically responds to indoor conditions, adjusting in one percent increments between forty and one hundred percent capacity.  Filter alerts, maintenance notifications, and WiFi accessibility are some of the many features that save time and money, and make your life easier.  When you invest in a Carrier cooling system, expect greater return, superior comfort, and cost-saving opportunities that quickly recover the initial cost.  The team from Alliance Air & Heat is always happy to guide you through the many choices, and find the perfect solution to your needs.
Enjoy a cool, comfortable home with professional air conditioning installations from Alliance Air & Heat!AC Installation Company in Orlando FL, Lockhart,FL, Longwood FL, Winter Park FL, Maitland FL, Kissimmee FL, Oviedo FL
Whether you're in the market for new installation, or it's time to upgrade that outdated cooling system, Alliance Air & Heat provides dedicated service.  Our installation team manages the comfort needs of home and business owners throughout Orlando FL, Lockhart,FL, Longwood FL, Winter Park FL, Maitland FL, Kissimmee FL, Oviedo FL.  Whatever the size or type of space you need to cool, we provide options that not only satisfy demand, but add luxury, convenience and simplicity to your life.  By taking the time and making the effort to get the job done right, we maximize overall performance.  You'll enjoy superior energy savings, reliability, air quality, dehumidification, and service life because of skilled and precision workmanship.  We offer free estimates on unit replacement, financing for new equipment, and make sure that you are familiar with the operation and features of your new air conditioner.  Contact Alliance Air & Heat today at (407) 522-1888, and let us exceed your expectations.  We are Your Neighborhood Cooling Specialist.
---
HVAC Company, Air Conditioning Installation, AC Installation Service, Air Conditioner Replacement, Heating and Cooling Company in Orlando FL, Lockhart,FL, Longwood FL, Winter Park FL, Maitland FL, Kissimmee FL, Oviedo FL
Longwood FL's Top AC Installation Service. Air Conditioning Installation, Air Conditioner Replacement, AC Installation, A/C Replacement, HVAC Installation also in: Orlando FL, Winter Park FL, Oviedo FL, Kissimmee FL, Maitland FL