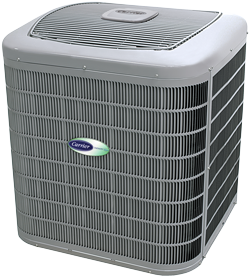 Family owned and operated since 1996, Alliance Air & Heat has tailored a broad range of services to meet the unique challenges of living and working in Winter Park, Longwood, Oviedo, Kissimmee & Maitland, FL. We recognize that your cooling system is a necessity that also adds convenience and luxury to your everyday life. Through effective procedures and groundbreaking equipment, we make sure you enjoy economical operation and consistent comfort. We strongly urge consumers to take advantage of seasonal maintenance, which is absolutely the best defense against malfunctions, premature failure, inefficiency, and degraded air quality. Let the experts from Alliance Air and Heat manage the annual preventative maintenance to ensure peak efficiency of your a/c system. You'll spend less to get more, and because of our unwavering commitment to your satisfaction, you can be sure of lasting results. For any problems with your cooling unit, whether minor or extensive, count on us for skilled and swift repairs. Our service technicians arrive prepared to handle the majority of issues in a single visit and are on-call to assist you 24 hours a day, 365 days a year. For regularly scheduled or Emergency Service, Alliance Air & Heat is always up to the challenge.
[h2]
---
When you need air conditioning repairs, contact the team from Alliance Air & Heat!
AC Repair in Orlando FL, Lockhart,FL, Longwood FL, Winter Park FL, Maitland FL, Kissimmee FL, Oviedo FL
Alliance Air & Heat specializes in your complete comfort. From regularly scheduled maintenance to sudden repair needs, count on our team of professionals to provide straightforward and lasting solutions. We never try to sell you something you don't need or suggest replacement of a system with years of remaining service life. Through conscientious maintenance and precision repairs, we strive to restore the efficiency and reliability of your cooling equipment, delivering comfort at a cost you can afford. Drawing from years of hands-on experience and extensive training, our fully licensed, insured, and bonded technicians supply helpful information and cost-effective recommendations, making sure you're aware of all prices before beginning work. For home and business owners across Orlando FL, Lockhart,FL, Longwood FL, Winter Park FL, Maitland FL, Kissimmee FL, Oviedo FL, Alliance Air & Heat provides a trusted source for affordable, courteous, and skilled HVAC service. We are Your Neighborhood Cooling Specialist!
---
HVAC Repair Company, Air Conditioning Repair Service, AC Repair, AC Service, Air Conditioner Maintenance, Heating and Cooling Contractor, in Orlando FL, Lockhart,FL, Longwood FL, Winter Park FL, Maitland FL, Kissimmee FL, Oviedo FL
Winter Park, FL's Leading AC Repair Company. Air Conditioning Repair, Air Conditioner Repair, AC Repair, Air Conditioning Service & Maintenance also serving: Orlando FL, Longwood FL, Oviedo FL, Kissimmee FL, Maitland FL