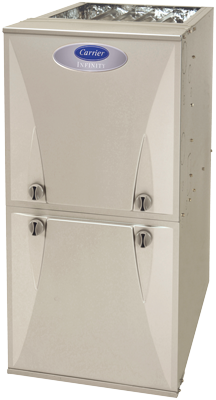 Living and/or working in Winter Park, Longwood, Oviedo, Kissimmee & Maitland, FL, you probably make air conditioning a priority.  You might not pay much attention to your heating system until you really need it.  Inefficiency, diminished heating capacity, elevated sound levels, and unpleasant smells can add up to major disruption in a hurry.  Suddenly, you're in desperate need of reliable HVAC service.  Know that Alliance Air & Heat protects your year round comfort, and we're here to assist you 24 hours a day, 365 days a year.  Our team of certified technicians work tirelessly to eliminate the stress, damage, and safety risks of heating malfunctions.  Through proactive maintenance of your furnace or heat pump, we pinpoint and address potential concerns within the system, preventing most malfunctions, restoring efficiency, and ensuring consistent performance.  We answer stipulations of warranty coverage, provide convenient appointment times, and complete work quickly.  If you are confronted with anything from minor problems to total system failure, Alliance Air & Heat answers with repairs that meet your satisfaction, year after year.
Furnace and Heat Pump repairs & service you can count on!
Furnace and Heating Repair in Orlando FL, Lockhart,FL, Longwood FL, Winter Park FL, Maitland FL, Kissimmee FL, Oviedo FL
The U.S. Department of Energy has stated that up to 40% of the energy used for heating or cooling a home is wasted.  When contaminants are allowed to accumulate within the HVAC system, it is forced to work harder, which elevates operational costs and shortens service life.  Through normal use, as well as months of sitting idle, heating and cooling systems get dirty.  Consider that the average six-room home generates up to 40 pounds of dust per year.  Your heating and cooling system draws air in and pushes it out, exposing the inner workings to a wide variety of pollutants.  The fan, located inside your air handler, is designed to cool the heat exchanger.  The buildup of dust, dander, pollen, and other debris can reduce the CFM (cubic feet of air per minute) by up to 50%.  This leads to overheating, the most common cause of cracks in the heat exchanger.  Nine out of ten system failures are the direct result of dirt and grime.  That means that nine out of ten system failures could have easily been prevented.  At Alliance Air & Heat, we work on all makes and models, keeping your equipment in tip-top condition and improving your comfort.
Alliance Air & Heat provides top quality heating repairs and maintenance to homeowners throughout Orlando FL, Lockhart,FL, Longwood FL, Winter Park FL, Maitland FL, Kissimmee FL, Oviedo FL!
Whether you're in need of regularly scheduled maintenance or prompt repair service to your furnace or heat pump, contact the fully licensed, insured, and bonded professionals from Alliance Air & Heat.  We draw from years of industry experience and comprehensive training to deliver accurate and long-term solutions.  Our goal is not to recommend unnecessary replacement, but to take every step to protect and extend the life of your system.  We provide the information you need to make smart decisions, offer cost-effective suggestions, and make sure you're in agreement before beginning repair work.  Through annual maintenance, we stop problems before they start, saving you time and money, promoting safe and efficient operation, and avoiding disruptions to your comfort.  Our 24/7 Emergency Service makes sure that whenever problems arise, we are here to handle them with swift, knowledgeable, and affordable solutions.  For heating repair and service throughout Orlando FL, Lockhart,FL, Longwood FL, Winter Park FL, Maitland FL, Kissimmee FL, Oviedo FL, no one is more dedicated to your satisfaction.  Family owned and operated since 1996, Alliance Air & Heat is Your Neighborhood Heating & Cooling Specialist.
---
Oviedo FL's Most Satisfactory Heating Company. Furnace Repair, Furnace Service, Furnace Maintenance, Heating Repair & Service, Heating and Cooling Contractor also serving: Orlando FL, Winter Park FL, Longwood FL, Kissimmee FL, Maitland FL
HVAC Repair, Heating Repair Company, Heating Service, Furnace Repair, Furnace Service, Heating System Repair, Heating and Cooling Service in Orlando FL, Lockhart,FL, Longwood FL, Winter Park FL, Maitland FL, Kissimmee FL, Oviedo FL