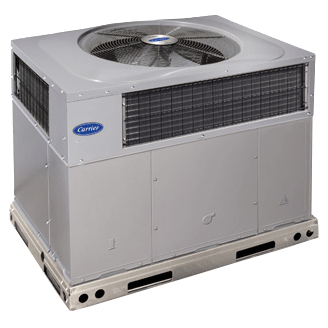 Established in 1996, Alliance Air & Heat meets the challenge of commercial temperature control with proven solutions.  Extensive industry background, hands-on project management, and intensive training ensures that our team has the knowledge and expertise to bring about swift and rewarding completion of HVAC installation, seasonal maintenance, and repairs.  There is no job we can't handle, whether you require a single technician or an entire fleet, and through our unwavering professionalism, we minimize downtime, disruption, and expense.  Utilizing state-of-the-art equipment and tested procedures, we identify and implement potential energy saving strategies to lower your overall cost of operation.  We protect safety, air quality, and ongoing comfort through top quality products, meticulous workmanship, and dedicated service.  When you trust your commercial HVAC service to Alliance Air & Heat, you are protected by network of unfailing support.
Keep your commercial HVAC systems in check!
While your heating/cooling system may not be as visible as the furnishings of your commercial space, don't underestimate its impact on your operation.  Excess energy usage, frequent repairs, decreased performance, or even system failure add up to significant and unnecessary expenses.  Fluctuating temperatures, degraded air quality, and unsafe operations threaten the comfort, health and productivity of workers.  To welcome customers, protect sensitive materials and electronics, and keep your business running smooth, it's imperative that your HVAC equipment is properly sized, installed, and maintained.  At Alliance Air & Heat, we customize service to your exact needs.  We recognize that the requirements and challenges of every commercial space are not only unique, but evolve over the years.  When you're looking to install or upgrade your heating/cooling system, know that our fully licensed, insured, and bonded technicians tailor equipment to your existing requirements, while also factoring in anticipated growth.  We specialize in Carrier brand products to offer the most advanced options on the market, in a wide variety of configurations, certain to achieve your most exacting demand for ease-of-management, accessibility, energy-saving potential, and durability.
With Alliance Air & Heat, your commercial heating and cooling system service, repairs, and installations are completed efficiently and accurately!
Alliance Air & Heat offers free estimates on replacement units, convenient financing for new equipment, and 24/7 Emergency Service.  We protect your investment through preventative maintenance, ensuring safe, efficient, and reliable operation through comprehensive cleaning, tuning, and troubleshooting.  Convenient appointment times, timely arrival, and an organized job site eliminate disruption and deliver immediate and lasting benefits.  For any difficulties you might face, the team from Alliance Air & Heat arrives promptly and equipped to resolve the majority of issues in a single visit.  Whether you are in need of installation, upkeep, or repair, we safeguard surfaces from harm, clear away all discarded equipment, and clean up after the work.  Our knowledgeable technicians discuss options, offer cost-effective recommendations, and get your consent before beginning work.  Family owned and operated, we treat our commercial customers throughout Orlando FL, Lockhart,FL, Longwood FL, Winter Park FL, Maitland FL, Kissimmee FL, Oviedo FL with respect, integrity, and unmatched professionalism.  We are Your Neighborhood Cooling Specialist.